2014 Summer Fellowship
Become a Summer Academy Fellow
Are you a college student or a recent college graduate interested in
inspiring first-generation students in your hometown to be the first in their families to go to college?
getting a

paid-internship

for the summer and

gaining valuable experience

working for a non-profit?
developing and enhancing your

leadership skills

?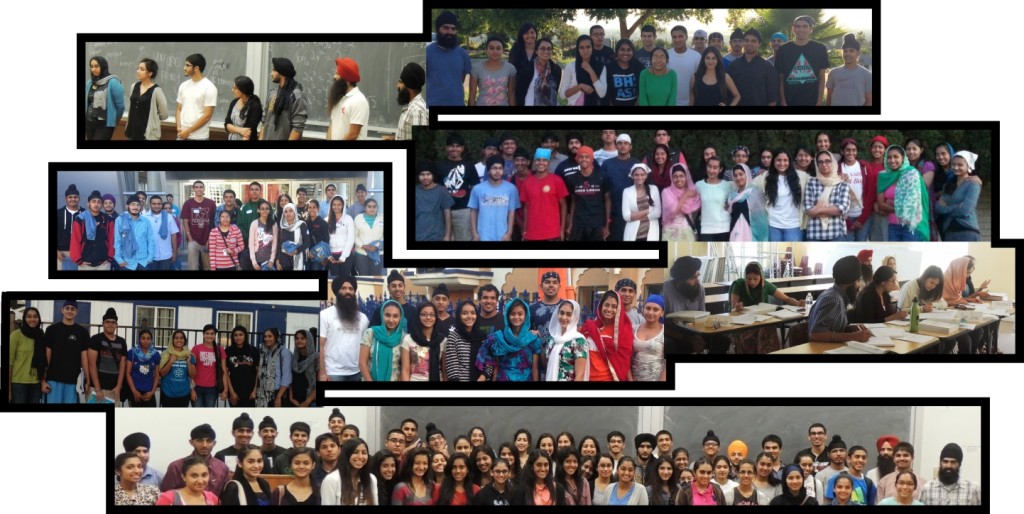 Taleem Initiative recruits, trains and mobilizes highly-qualified college students and graduates to function as mentors and teachers in various communities across California. Our organization aims to vastly increase the number of first-generation students who are successful in high school, college, and beyond. Our flagship program is a comprehensive Summer Program, consisting of SAT preparation, college and financial aid workshops, college tours, and motivational lectures from professionals.
This college preparation academy is now offered annually in the summer at three Bay Area locations, and is expanding to include other in-need communities in Northern and Southern California beginning in the summer of 2014. We are looking for academically-strong and self-motivated college students who are passionate about promoting higher-education to function as Summer Academy Fellows. The fellows will help to lead the Summer Program in their respective communities.
What We Provide
Training: Taleem Initiative will provide teacher training to all of its Summer Academy Fellows. This includes refreshing knowledge of the SAT (Math and English), the college admissions process and some basics of financial-aid.
Teaching Supplies and Logistics: Taleem Initiative will provide all the teaching material. This includes the Taleem Initiative Student Handbook, CollegeBoard's Official Guide to the SAT, and other teaching supplies. Additionally, the Taleem Initiative will identify and reserve an appropriate teaching venue where classes will be held.
Summer Academy Fellow Compensation: Taleem Initiative will offer a competitive stipend to all of its fellows.
Marketing and Enrollment: Taleem Initiative will promote its summer programs and will be responsible for student enrollment. In some circumstances (e.g, a remote program site), we may seek help from fellows in enrolling students.
What our Summer Academy Fellows Provide:
General SAT Preparation: Summer Academy Fellows offer 50+ hours of in-class teaching. The classes are held on weekdays and weekends, generally 3 times per week.
College Mentorship and Guidance: Summer Academy Fellows provide mentorship and guidance to students on a wide-variety academic matters, such as assistance with planning high school schedules and answering questions about how to prepare a competitive college application.
College Tours: Summer Academy Fellows accompany students on college tours and other outside activities outside of the classroom sponsored by Taleem Initiative.
FAQ
When does the summer program season start and end? What is the time commitment?
The 2014 Summer Program season will begin on

June 23rd

and conclude on

August 8th

(7-weeks total). Program requires eight hours per week of in-class teaching for a total 56-hours over the 7-week span. In the past, classes have generally been held three days a week, where the exact timings were determined based on room availability and the schedules of our fellows. At least 40 additional hours will also be required for outside the class room activities such as office hours, orientation day, meetings with parents, university tours, etc. Summer Academy Fellows are also required to attend the training workshop, tentatively scheduled for a week before the start of classes.
How much does the fellowship pay?
For approximately 100 hours of total work, the fellowship pays a fixed stipend of $1,600 for the entire 7-week program. 
What will I be teaching? Will I receive any training?
The 7-week program focuses primarily on the General SAT. For Math, you will cover Basic Arithmetic, Algebra, and Geometry. For English, you will cover the basics of English grammar and also help students build their vocabulary and develop essential reading comprehension skills. The entire curriculum is self-contained in the Student Handbook provided by Taleem Initiative. As instructors, you will also have access to the Student Handbook solution manual. All fellowship recipients are required to attend the training workshop which generally takes place a week prior to the start of classes. The workshop will also outline a schedule that will be followed by each program over the 7-week period.
Will Taleem Initiative provide housing?
No. It is assumed that fellows will conduct the summer programs in their hometowns or other locations where they can arrange for housing.
Besides work experience and salary, what else will this fellowship offer me?
You will cultivate relationships with students over the course of the program, manage classroom expectations, enhance communication skills, change the trajectory of a student's life (read student profiles under Impact), and much more! Furthermore, the Taleem Initiative has a large network of distinguished professionals from various fields and professions. This fellowship offers a great opportunity for fellows to network with these individuals. You will get guaranteed references from the Taleem Initiative Board of Directors. Lastly, the satisfaction that comes from helping others (seva). We hope that at the conclusion of this program, you will walk away having gained much more than just money and experience.
At what locations are the Summer Programs offered? Do I have to apply to a specific location?
To date, summer programs have been conducted on Sikh Gurdwara premises in Fremont, San Jose, El Sobrante and Sacramento. The Gurdwaras have been extremely helpful in providing classrooms as well as outreach to our targeted audience (students from low-income or first-generation families). Taleem Initiative wants to expand its program to other in-need communities in California, including Tracy, Turlock, Lodi, Stockton, Fresno, Bakersfield, and Yuba City. Applicants should specify the location where they want to conduct the Summer Program (in most cases this would be their hometown or where they plan to spend their summer).
What are the minimal qualifications? What else do you look for in an applicant?
You must either be currently enrolled or have recently completed a Bachelor's/Master's/Ph.D. from an accredited university in the United States. A well-qualified candidate will have a college GPA of 3.0 or higher and a cumulative SAT score of 1,800 or higher (this latter requirement is waived for graduate students and for JC transfers who are in excellent academic standing). Most importantly, we want individuals who are passionate about empowering youth in their communities to pursue higher education!
What happens after I apply?
All applicants will be contacted by a Taleem Initiative staff member. If your qualifications meet the minimum criteria, we will call you for an interview. If all goes well, we will pair you with other Summer Academy Fellows from your community and get you started.
What does "taleem" mean? Can you give me a brief history of this organization?
The word "taleem" is common to Urdu and Punjabi and it means education. The Taleem Initiative was founded in 2009 as Mission: College Admission (MCA). The first summer program was held at the Sikh Gurdwara in Fremont, CA. The program has since then expanded to include San Jose, Sacramento and El Sobrante, CA.
What does it mean to be a 501 (c)(3) non-profit, public charity?
The 501 (c)(3) status issued by the US government recognizes the Taleem Initiative as a tax-exempt corporation that operates solely for the benefit of the general public. Taleem Initiative raises the vast majority of its funds through donations from individuals, corporations and government grants. We use these funds to pay our fellows, to purchase books and supplies, and to cover other operational expenses. The managing body of Taleem Initiative consists of unpaid volunteers.